Hashimoto Precision Offers One-Stop Metal Stamping Solution for Automotive Industry

Most vehicle parts are manufactured using various metals such as aluminum, steel, platinum, and magnesium. These metals are available in simple metal sheets and undergo a process called "metal stamping" to construct their final shape.
Metal stamping is a manufacturing process type that uses dies and stamping presses to mold sheet metal into specific shapes. This is a very popular method that can produce multiple metal parts for the same vehicle model without error. Its applications in the automotive industry are well-understood and wide.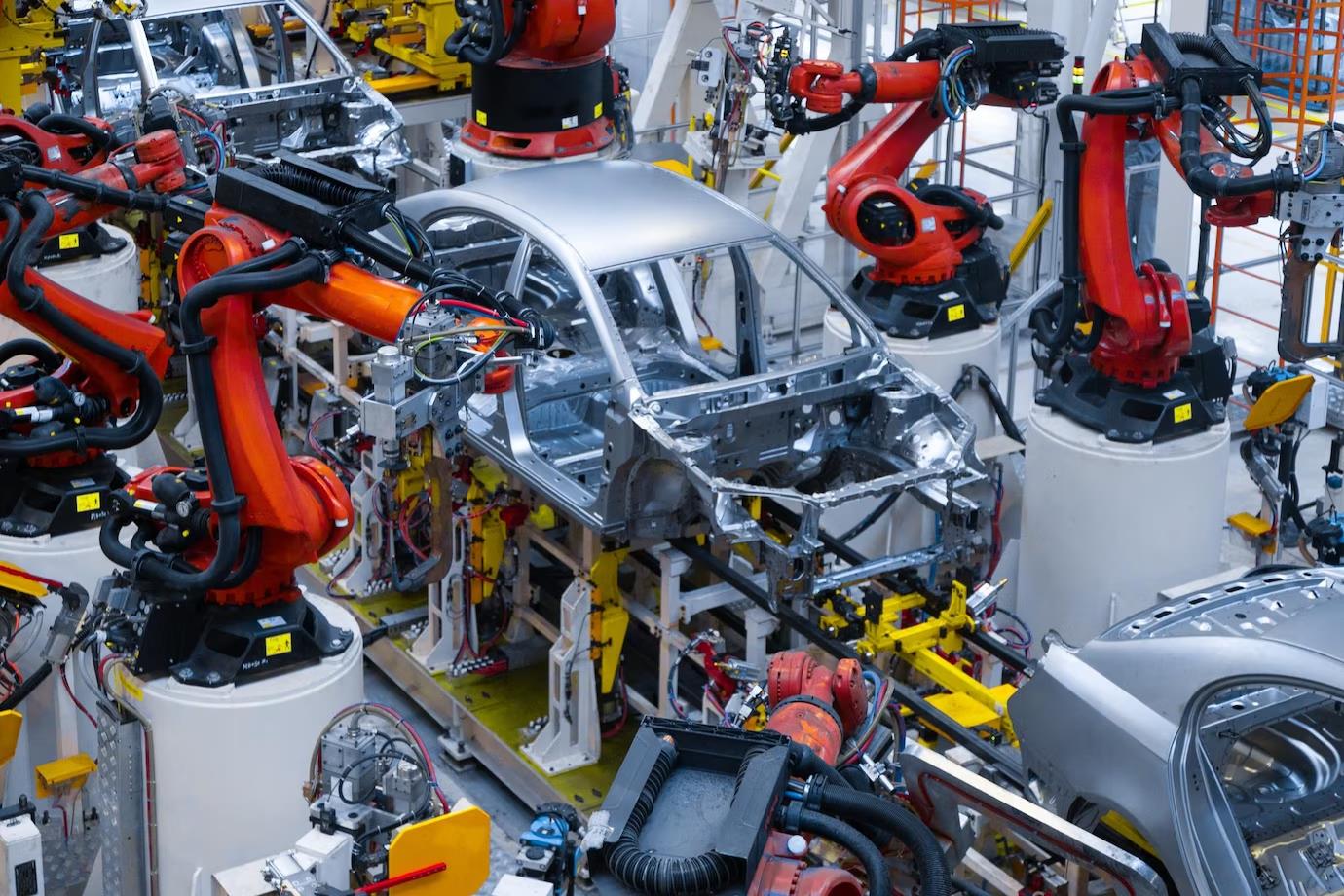 Advantages of Metal Stamping for the Automotive Industry
There are many reasons why metal stamping is considered the most optimum choice when forming automobiles. Here are the advantages it holds over other processes:

1. Repeatable and Programmable Dimensions
Automotive metal stamping can be used to manufacture all types of automobile parts, including vehicle doors, hoods, trunk lids, chassis, and other mechanical components.
One of the greatest benefits of using metal stamping is that it is a precisely repeatable process. This means you can create even complex parts one after another without error. These stamping machines are also programmed to operate with accuracy and measurements down to the smallest millimeter.

2. Cost-Effectiveness
Metal stamping is a very cost-effective process. This is because the stamping process is mainly automated, demands little labor, and is incredibly fast to perform. The high accuracy of stamping machines also reduces the chances of error, saving you both time and money costs in the future. Because of these many factors, it is considered a cost-effective procedure.

3. Material Efficiency
Finally, the metal stamping process offers higher degrees of material efficiency. Metal stamping machines are highly precise when it comes to forming metal parts. The margin for error is reduced considerably. This allows manufacturers to use lesser raw materials, produce higher outputs, and generate less waste.
Hashimoto
Precision-
The Most Reliable Metal Stamping Manufacturer
Metal stamping is an incredibly cost-effective, material-efficient, and reliable process, but not all manufacturers are equipped to do it the right way. If you need a reliable metal stamping manufacturer, connect with Hashimoto Precision Metal (Shenzhen) Ltd.


A. One-Stop Service
Hashimoto Precision provides one-stop service solution. You can get all types of complex parts and components stamped from our factory. We offer die designing services to mass production metal stamping services. You can get all types of vehicle components manufactured by us! You can also send us your exact designs to let us know the type of dimensions you would like the part to fit in.

B. Advanced Technology
Hashimoto Precision houses the latest cutting-edge technology to meet all our client's metal stamping needs. Our automated metal stamping machines can cut parts with an accuracy of up to ±0.001mm. In the automotive industry, it is crucial to have precisely shaped parts, so the vehicles operate error-free for long periods.

C. High-Volume Production Lines
Hashimoto Precision is capable of taking over high-volume orders. Our high-speed metal stamping machines can handle hundreds of strokes per minute, so we can naturally oversee the completion of high-volume productions in less time.

D. Certifications and Years of Experience
Besides having the best metal stamping technology, our team is well experienced in handling all types of metal stamping projects. We have been working since late 2002. Besides successfully completing hundreds of metal stamping projects, we also have a number of certifications to our name, including the ISO 14001, ISO 9001 certification, and IATF 16949 certifications.
About Hashimo
to Precision
Hashimoto Precision has now become one of the most recognized metal stamping companies worldwide. Today, we are proud to serve some of the world's largest industries, including the medical and automotive industries.
Our automotive metal stamping part technologies can cut products with an accuracy of ±0.001mm and a T0.02 - T2.00mm thickness. We offer the most competitive metal stamping services worldwide! For more information on our auto metal stamping part technology and services, check out the Hashimoto Precision website today!