The quick and economical production of metal parts required by several products and industries is made possible by the precision metal stamping technique, which is widely utilized in manufacturing. This process uses machinery fitted with dies to transform flat sheet metal in either blank or coil form. These metal presses may carry out a variety of operations in addition to stamping, including punching, tooling, notching, bending, and much more.
Precision metal stamping is frequently used to produce a wide range of goods. It may be carried out in a single stage or several stages, with each stroke of the metal press producing the desired shape on the sheet metal. The high precision of the stamping technique enables the creation of elaborate designs that must closely follow their specifications. Precision metal stamping can be used on components with length and roundness tolerances.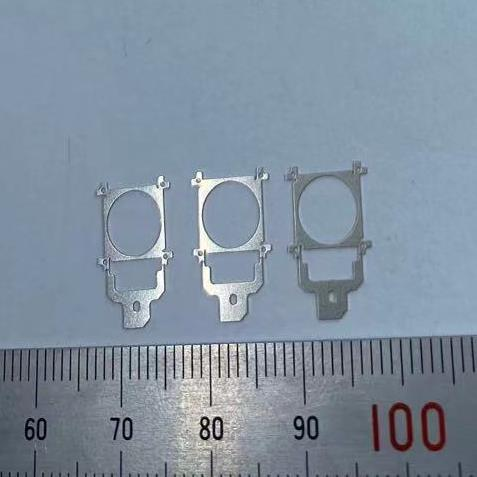 3 Major Industrial Areas Applying Hashimoto Precision Metal Stamping Technology
1. Automotive Industry
Hashimoto Precision is a non-standard parts manufacturer in the automotive industry supply chain. Custom manufacturers may rely on the quality of the automotive metal stamping components, which have undergone extensive research and development. Hashimoto Precision is committed to providing high-precision automotive metal stamping parts for the industry and customized service tailored to customer needs. All of the stamping terminals are compliant with RoHS and REACH. In other words, the stamping parts for automobiles not only comply with EU import standards but also support global environmental conservation. And the following precision stamping suppliers were created with a tolerance range of 0.02 to 2.0 millimeters. The application includes charging pile terminals, bayonet hardware, car terminals, car camera gaskets, etc.
2. Medical Device
The medical device industry is wide-ranging, from implants and instruments to devices used in therapy, monitoring, and diagnosis. For example, a cardiac pacemaker, a vascular thrombi filter screen, and various large-scale testing apparatus use metal stamping parts. Medical equipment and instruments always contain precision metal stamping components. In order to produce those flawless precision medical parts, medical manufacturers must research and select a stamping supplier very carefully. Poorly manufactured medical components can lead to the complete failure of medical devices. Needless to say, the negative impact on patients, healthcare professionals, and device manufacturers. As an established metal stamping company, Hashimoto is able to provide services from custom design and rapid prototyping to in-house tooling, production, and assembly according to the sophistication of medical products. We are familiar with the strict standards of the medical device industry and ensure each stamping part can meet or exceed these standards over and over again.
3. Consumer Electronics
As the electronics industry continues to evolve with new product development and technological innovation, manufacturers must constantly strive to stay ahead in the current market. Hashimoto has years of manufacturing experience in the consumer electronics sector. Well-established metal stamping equipment and sophisticated processes allow us to simplify the production of the smallest and most complex electronic stamping parts while ensuring the accuracy and cost-effectiveness required by manufacturers. Hashimoto selects the most suitable material according to product characteristics and application scenarios. For example, we are able to manufacture audio equipment, smart communication equipment (mobile phones, watches, walkie-talkies), smart home equipment, and other consumer electronics parts.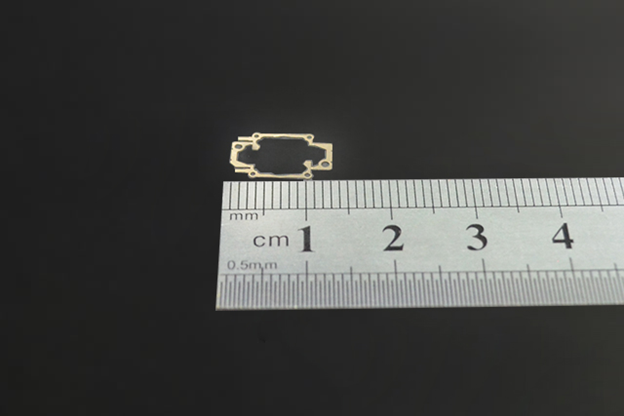 Hashimoto As the One-Stop Precision Metal Stamping Solution Provider
Strong Stamping Technology
Hashimoto has consistently refined and improved its precision metal stamping procedure over the years to ensure that the stamped parts and dies meet the client's requirements. The experience of selection and use of various materials enable us to easily deal with the most advanced technologies and new products in various industries. With Hashimoto Precision's advanced technology helps you to be ahead of your competitors.
Rich Experience
Hashimoto Precision, a bespoke metal stamping dies manufacturer, has developed working relationships with numerous clients due to its high-quality products and client-focused services for 87 years. For many industries over the years, we have offered metal stamping dies, components, and all-inclusive metal stamping services for so many industries, such as consumer electronics, medical devices and automotive, and more.
One-Stop Service
Hashimoto offers stamping and other metal manufacturing services at a specific position in an industry supply chain. It is the ultimate one-stop service place that saves considerable time and effort. It also helps to streamline the creation of your manufactured products, including the final delivery. We have the best quality control process management to ensure that each product is tested and scrutinized to meet the client's expectations.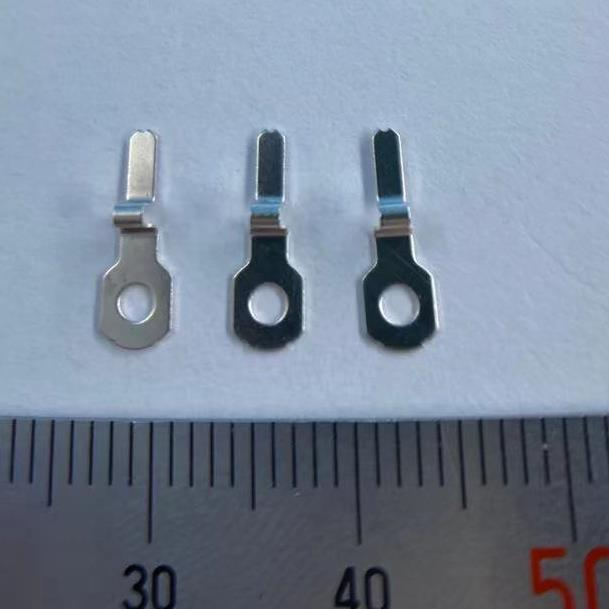 Products and Services From Hashimoto
The main thing that made Hashimoto stand out in the metal stamping industry is our ability to tailor our services according to customers' needs. We produce various products, including camera terminals, motor mounting plates, shrapnel, and new energy hardware. Apart from that, we are able to provide top-quality metal stamping parts and solutions for the most challenging and innovative industries, all designed and manufactured in the main facility. Meanwhile, we are more than happy to establish a long-term cooperative partnership with various B2B industries.
About Hashimoto
Hashimoto is a seasoned maker of stamping parts for automotive, medical device, consumer electronics, lighting, solar, and telecommunications industries. As one of the best metal stamping suppliers, we offer advanced metal stamping production and a professional and experienced team to address the concerns of clients with superior quality controls and strict NDA. Also, the delivery and packaging are safe and secured. Over the years, Hashimoto has gained metal stamping expertise and developed into a reputable metal stamping supplier.