Precision metal stamping parts play a crucial role in the medical field, where they are extensively utilized alongside plastic components. From cardiac pacemakers to vascular thrombi filter screens and various large-scale testing equipment, precision metal stamping parts are integral to medical instruments and devices.



Among the prominent medical stamping parts are gastrointestinal devices, dosing devices, and measuring microscopes. Hashimoto Precision specializes in manufacturing medical stamping parts, leveraging our expertise in metal stamping dies, progressive die stamping, and precision metal stamping. With a thickness range of T0.02 to 2.0mm, our precision metal stamping parts perfectly align with the precision requirements of medical applications.



Hashimoto Precision remains dedicated to advancing our capabilities in precision metal stamping for medical devices, ensuring that our high-quality products continue to meet the evolving demands of the medical industry.




Why Choose Hashimoto Precision
With a legacy spanning over 80 years since our establishment in 1935, Hashimoto Precision stands as a trusted leader in the field of precision metal stamping dies. Our extensive experience in metal stamping dies, progressive die stamping, and precision metal stamping parts sets us apart in the industry.


When you choose Hashimoto Precision for your medical metal stamping dies needs, you benefit from our dedicated technical team, well-versed in providing tailored solutions for progressive die stamping of medical applications. Our team ensures the utmost quality in your medical stamping dies and parts, delivering results that meet your exact specifications.


In line with our commitment to excellence, our products adhere to stringent industry standards such as ROHS, REACH, ISO9001, ISO14001, and IATF 16949. We specialize in producing non-standard parts, meticulously managing measurement tolerances to meet the unique requirements of our customers. Rest assured, our custom medical stamping dies and parts are designed to exceed your expectations.


The Materials Used for Medical Metal Stamping Dies
All kinds of copper alloy materials, stainless steel, iron, high-nickel magnetic, aluminum, etc., are mainly used in medical stamping.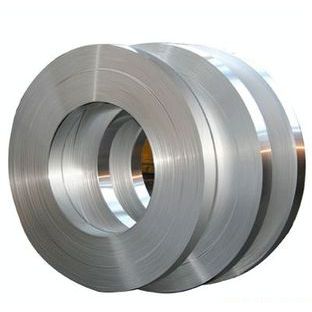 The Advantages of Hashimoto Precision Metal Stamping Dies
l The thickness of the precision metal stamping dies is up to 0.02-2.0mm.
l Hashimoto Precision has inherited the spirit of craftsmanship for 87 years and has accumulated rich experience in metal stamping die and progressive die stamping manufacturing.
l Hashimoto Precision owns 43 punching machines, optical grinding machines, wire cutting, etc.
l Hashimoto Precision has a portrait measurement system and automatic measuring system.
l The metal stamping parts comply with ROHS and REACH standards.

In the medical industry, we specialize in the production of precision metal stamping parts using various techniques such as punching, cutting, grinding, machining, and riveting. With our expertise in metal stamping dies, progressive die stamping, and precision metal stamping parts, we can meet your specific requirements.

If you need precision metal stamping parts with a thickness ranging from T0.02 to 2.0mm and a length less than 5cm, look no further. Contact us today and benefit from our comprehensive one-stop manufacturing service for medical stamping parts.
Other Industries We Serve
Apart from our expertise in metal stamping dies, progressive die stamping, and precision metal stamping parts in the medical field, we also cater to the automotive and consumer electronics industries. Our custom stamping solutions are well-suited for various applications within these industries. Whether they're automotive components or electronic parts, we deliver high-quality and precise stamping solutions to meet your specific needs. With our experience and commitment to excellence, we are your trusted partner for custom stamping in multiple industries.