Metal stamping parts are widely used in the consumer electronics industry. Metal stamping parts, particularly steel stamping parts, are indispensable in the new generation of consumer electronics products, such as mobile phones, notebooks, tablets, smart wireless headphones, smartwatches, smart speakers, VR, etc. Hashimoto Precision is a leading stamping part manufacturer in the field of consumer electronics.
Hashimoto Precision, a prominent stamping part manufacturer, excels in producing custom-designed, stamped, and secondary processed steel stamping parts for the consumer electronics industry. Our expertise lies in precision micro and small metal stamping parts, offering impeccable accuracy and precise process management. Furthermore, our high-quality metal stamping parts perfectly align with the demanding requirements of the consumer electronics sector. These versatile parts find extensive application in voice coils, tiny microphones, speakers, transmitters, and receivers. Hashimoto Precision is an ideal partner for reliable and precise progressive stamping solutions that cater to the specific needs of the consumer electronics industry.
The Services Offered by Hashimoto Precision, a renowned stamping part manufacturer, include:
l Customized product processing design, tailored to meet specific requirements.
l Internal tool design and production, ensuring seamless and efficient operations.
l Precision metal stamping, utilizing advanced techniques to manufacture high-quality steel stamping parts.
l Comprehensive metal processing outsourcing services, covering a wide range of processes beyond metal stamping.
Secondary Operation
l Continuous plating such as pre-plating, post-plating, spot plating, etc.; roll plating of copper, nickel, tin, and gold
l Customized packaging
l Continuous reel-to-reel stamping and plating
l Heat treatment
The Materials Hashimoto Precision Applies in Steel Stamping Parts
l Copper alloy
l Stainless steel alloy
l High nickel alloy
l Aluminum alloy
l Tinplate
l PET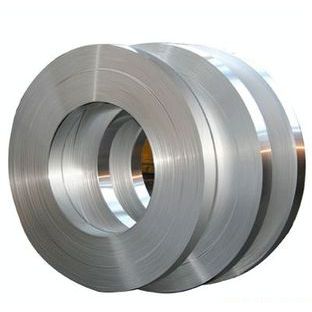 The Advantages of Hashimoto Precision

l The steel stamping parts manufactured by Hashimoto Precision have a wide range of thickness, ranging from 0.02mm to 2.0mm, catering to various application needs.
l With a legacy of over 80 years, Hashimoto Precision embodies the spirit of craftsmanship, ensuring exceptional expertise in steel stamping parts manufacturing.
l Equipped with 43 punching machines, optical grinding machines, wire cutting, and more, Hashimoto Precision possesses advanced machinery and tools for precise and efficient steel stamping parts production.
l Hashimoto Precision implements cutting-edge measurement systems, including a portrait measurement system and automatic measuring system, ensuring accurate and consistent progressive dies quality control.
l All metal stamping parts produced by Hashimoto Precision are compliant with ROHS and REACH standards, ensuring environmental friendliness and regulatory compliance.

As a reputable stamping part manufacturer specializing in steel stamping parts and progressive stamping, Hashimoto Precision is dedicated to delivering exceptional quality and precision. We specialize in customizing high-quality steel stamping parts according to customer drawings, ensuring precise adherence to their specifications. Our advanced manufacturing capabilities allow us to meet various tolerance requirements, providing customers with reliable and accurate metal stamping parts that meet their specific needs. With Hashimoto Precision, you can trust in our expertise and commitment to delivering top-notch steel stamping parts for your industrial applications.

Other Industries We Serve
As a leading stamping part manufacturer specializing in steel stamping parts and progressive stamping, we cater to a diverse range of industries. Our high-quality steel stamping parts find extensive applications not only in the consumer electronics sector but also in the automotive and medical device industries. With our expertise in precision manufacturing, we deliver reliable and precise metal stamping parts that meet the rigorous requirements of these industries.