Stamping processing
Riveting
Riveting is the processing method of jointing two or more materials. That is to say, for materials that cannot be welded and bonded, riveting is used to connect them and to convert welding and bonding methods to improve production efficiency.
This technology has been used for years in the fields of household appliances and office automation equipment. In recent years, it has been widely used in automotive electronic components, micro-motors and more fields.
1.Riveting for special shape materials
Plate spring for
micro motors

Material

C1720 T0.10 、C2680 T0.30

Processing mode

Continuous

die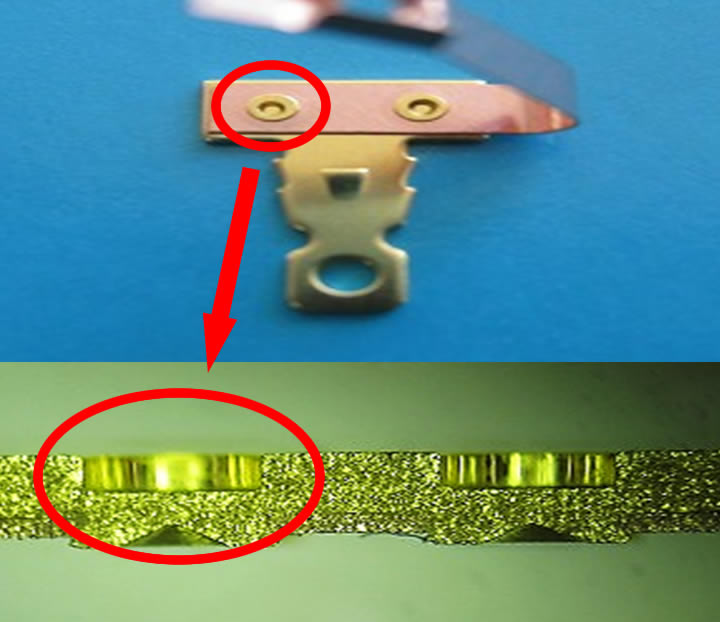 2.Riveting for four materials
Safety valve for
filters

Material

EGC T0.80/SGCC T0.30/
SPCC T0.40/SK5 T0.30

Processing mode

Continuous

die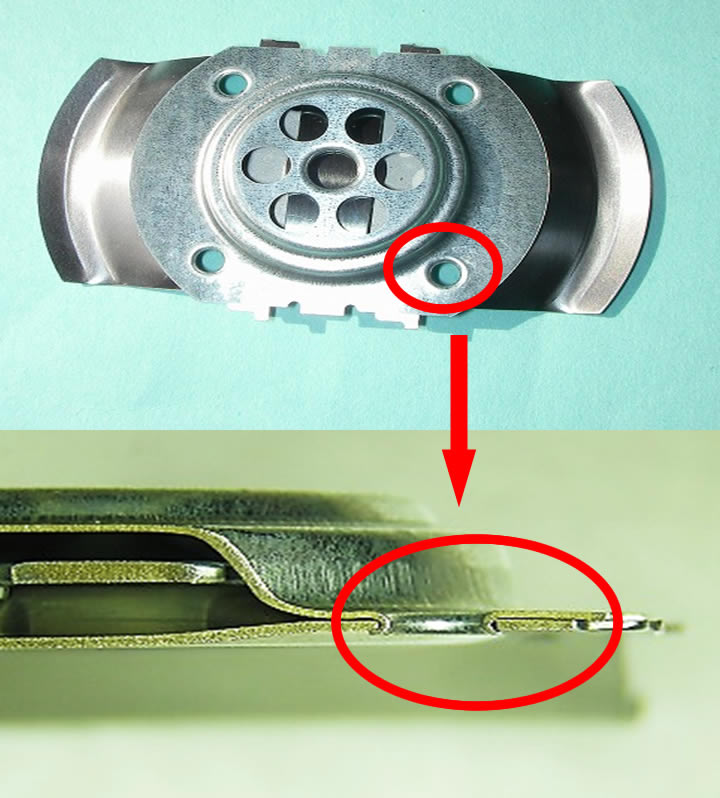 3.Riveting for silver contacts
Contact for white goods

Material

C5210 T0.50

Processing mode

Silver contacts-T type;

continuous

die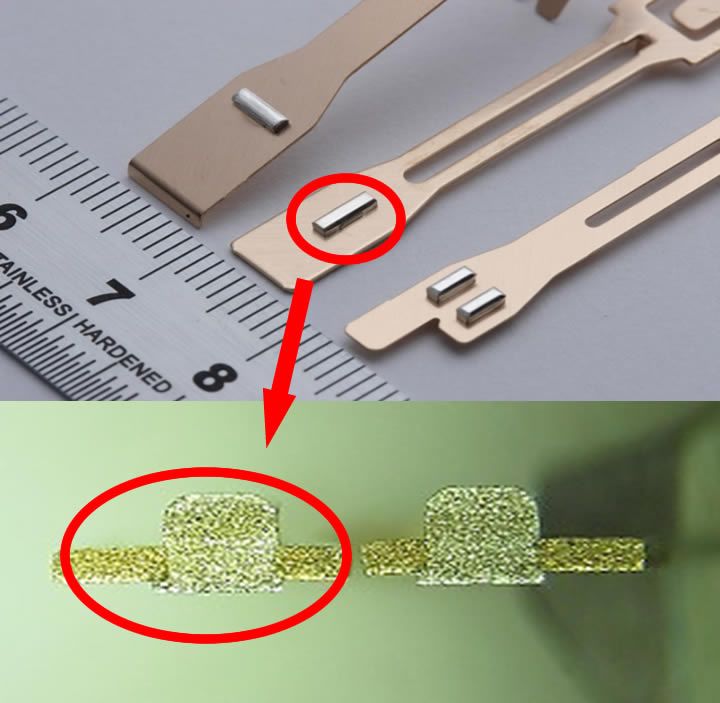 Bending process
Complex shape processing
We are good at processing complex shapes, such as multiple closed bends, slender bends, and riveted bends. Because Hashimoto group internally design, manufacture and maintain dies, the shape and material characteristics can be considered even in complex drawings, in order to find the best processing method for mass production.


Micro bend processing
Mass production has shown that minimum parts of automatic pencils with the minimal width of 0.5 mm can be processed.

Precision stamping, riveting and complex riveting processing can be achieved.

Research and develop micro-bend processing to achieve mass production

Sheet metal
Mass production

:20μm(t0.02mm)~60μm(t0.06mm)


Trial

production:2μm(t0.002mm)※

titanium foil

Sheets can be die cut, bent and riveted.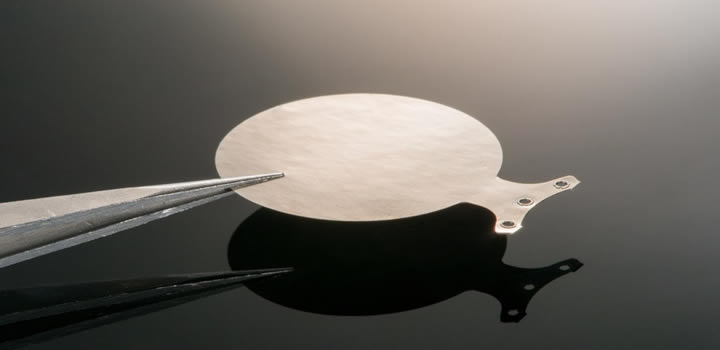 Internalization of fixture, peripheral equipment, automation
In addition to die technology, Hashimoto group also internally makes fixtures, peripheral equipment and automata to improve productivity; we try to make products as fully automated as possible and reduce labor to ensure stable product supply and lower cost.
Production of various difficult-to-process materials
We are processing various difficult-to-process materials, such as phosphorus bronze, beryllium and stainless steel.

In addition to the electric furnace which can heat treat beryllium copper, based on application, stainless steel can also be heat treated within HSK group.